Attention Real Estate Photographers:
Are you using Kuula.co 3-D Virtual Tours for your Real Estate listings and wondering why you don't have a "3D Tour" tag on the Zillow map like these?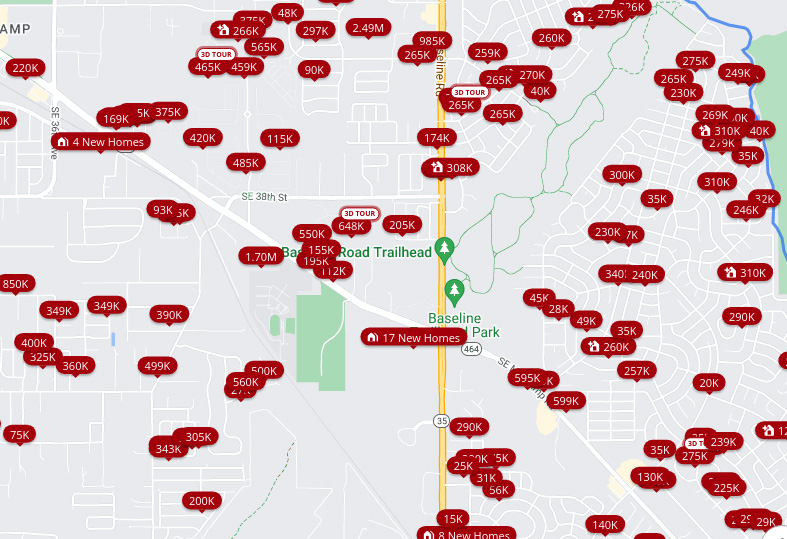 Answer: Use the standard kuula.co link instead of the "MLS" link (mls.kuu.la).
Kuula MLS Short Link (not liked by Zillow)

Kuula standard sharing Link (use this)

** Be sure to follow your local MLS provider rules for external logos, links, etc. My MLS Provider "Stellar" only allows Virtual Tours to contain links to the tour provider and not the Real Estate Office, Agent, or listings.
Way back in 2021 Zillow claimed that homes with the 3D tour tag received 45% more views. Other sites claim 3D Tour tagged homes on Zillow also sold 14% faster and had 46% more saves than listings without. Share below if you have better data or a source for this info.
Zillow is pushing hard for their 3D tour product. Matterport prices seem to be way up. I'm recommending Kuula.co at this time because you can edit the individual 360 panorama photos and provide a higher quality product. Yes, you have to build your own tour but that also gives you more control over the final product. If you have a better solution, share!
Additionally, here's a Zillow support page with instructions to add a tour to the listing manually. The problem is your "virtual tour" link will be buried in the property description. You only get the 3D Tour tag on the map and large 3D tour listing link If you use of the "high-quality third-party tour companies" including iGuide, Matterport, EyeSpy360, LiveTour, and Kuula.